LAST DAYS
until 24 august included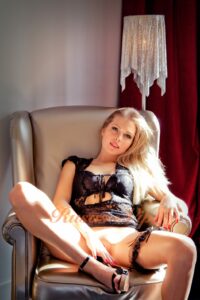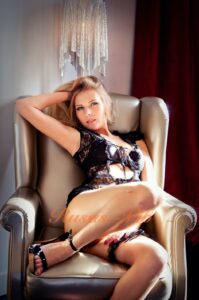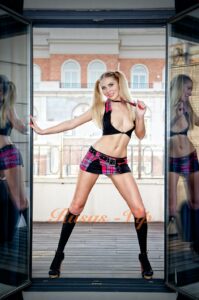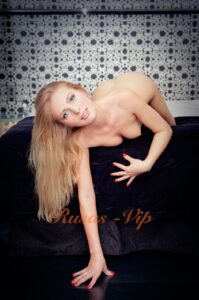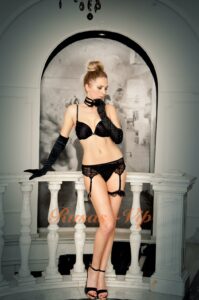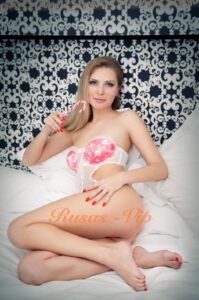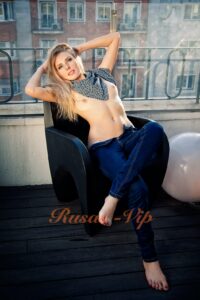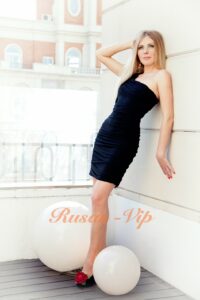 LAST DAYS
until 24 august included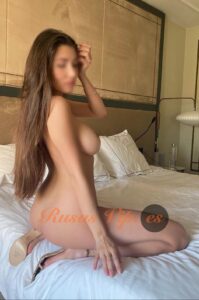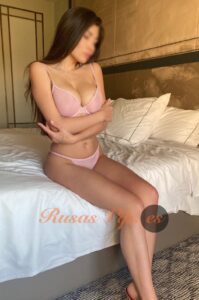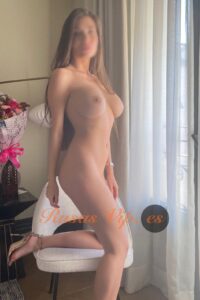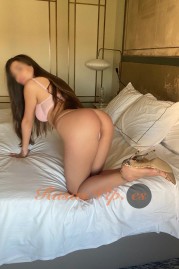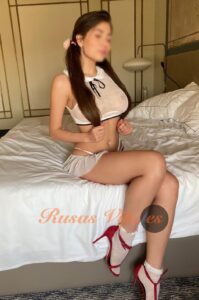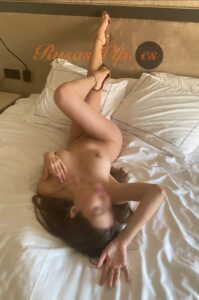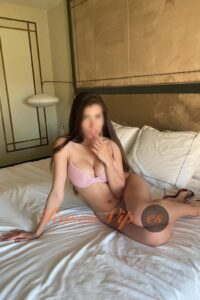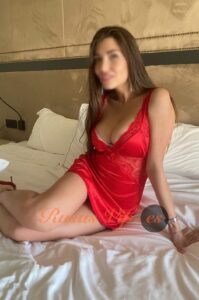 Having sex with two women at the same time is one of the most common fantasies among all men … and we are not surprised, since if you put yourself in the hands of professionals so that everything goes smoothly, it is something absolutely unforgettable. If you've always fantasized about having a threesome with two women, Rusas-vip.com's duplex service is what you are looking for. In addition, all this will be accompanied by the luxurious, discreet and sophisticated atmosphere that you will find in the Rusas Vip facilities in the center of Madrid.
What is the duplex service with escorts?
Basically, what we call a "duplex" in the slang of sex and eroticism is the sexual practice in which two heterosexual women and one man participate. Although in the duplex sexual fantasy in principle the girls do not interact on a sexual level with each other, in Rusas Vip we will always recommend you to the models who have more feeling and who empathize better, so that they make the experience of being with two women at the same time maybe something unforgettable.
Who is duplex threesome service for?
When a man wants to experience something much more intense and fun on a sexual level, he probably needs to try being with two women at the same time, since our girls are eager to calm that fire and that passion that men who want to try a duplex with escorts. All men who want to take their erotic experiences to the next level and try duplex sexual fantasy, can do so by choosing two of our escorts to practice this service.
What sexual services are done in a Russian Vip duplex threesome?
The best thing is that in a duplex threesome you can practice all the services that an escort does individually, but combined with those that the other escort does. In other words, can you imagine what it is like for an incredible and beautiful woman to be massaging and kissing you all over your body, while you have another sitting on top of you making love to each other? Well, this is just an idea of ​​the endless fantasies that you can fulfill being with two Russian-Vip girls.
Obviously there are escorts who do very different services, but we recommend that you let yourself be guided by our selection of girls so that you can spend some unrepeatable moments in the company of two women who have a lot of complicity with each other, but who know that the main actor and the protagonist of all duplex sexual fantasy is the man.
How can I fulfill my sexual fantasy with two women?
It's easy, you just need to come to the Rusas Vip facilities in the center of Madrid and choose two escorts who access these sexual services. From there, you will be able to unleash your duplex sexual fantasy in which you will have two incredible women waiting to give you pleasure and pamper you in all possible ways.
Have you ever thought about being bareback blowjob for two mouths? Or having in front of you two women on all fours offering you their ass for you to grab and fuck each one of them for a while? Or have you ever imagined fucking a beautiful woman while licking another's body and making her moan with pleasure? We are sure that it is, and in Rusas Vip you can do this and much more. Also, do not worry about anything, since you will always have the maximum hygiene and sanitary control measures, so that you only have to worry about enjoying yourself.
In Rusas Vip we know that the duplex service with escorts is something that, although it is not what is most practiced due to the fact that you have to have the services of two girls at the same time, it is one of the most desired and for the What else do men ask. That is why when casting our models we make sure that several of them are predisposed to make it happen and that they have experience in taking men to seventh heaven in the company of another escort.
If you have ever said to yourself "I want to have two women for me", do not hesitate and come and try Rusas-Vip.com's duplex service in Madrid and we assure you that you will repeat.